I was really honored to be invited by Laura Novik of Blink Design to give a workshop on 'research on fashion trends' to designers and entrepreneurs of Chile at Universidad Catòlica last August.
Twenty creative souls who are active in the fashion industry of their country with whom I shared opinions and thoughts. It has been a truly inspiring experience!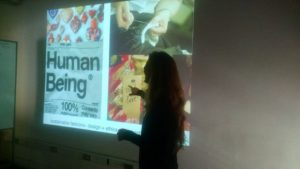 I have started my workshop with a visual presentation and a discussion on lifestyle changes occurring and their influence on fashion and consuming trends. We talked about the importance of the 'made in' concepts, the craftsmanship, the technological progress of textiles, we discussed about the concept of genderless in fashion and touched many other topics that gave the students the chance to dive into the new vision of textile and fashion today. I presented  the textile trends of autumn winter 17/18. On the second day I talked about sustainability in textile and the meaning of honest fashion through conceptual images as well as industry case studies and ended the workshop sharing my view on the influence of art in the fashion industry.
The images I have shown and the concepts I have confronted the audience with have created a very creative atmosphere where the students were asked to develop new original ideas and concepts for their projects.
I ABSOLUTELY LOVE CHILE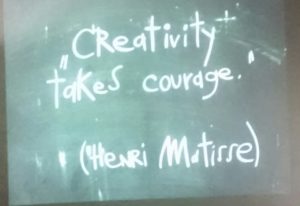 Tags: creativity, honest fashion, lifestyles, research on fashion trends